Drum roll, please...
The Middleton High School Marching band took second place in the Marching Band State Championship this past weekend! The event was held at the University of Wisconsin-Whitewater, where students competed against 30 of the best marching bands in the state.
Bands were assessed by a panel of judges across multiple categories, including musical performance, visual performance, color guard, and percussion. Within those subcategories, the percussion section achieved 2nd place, and the color guard took 3rd place, both breaking records for the highest scores in school history.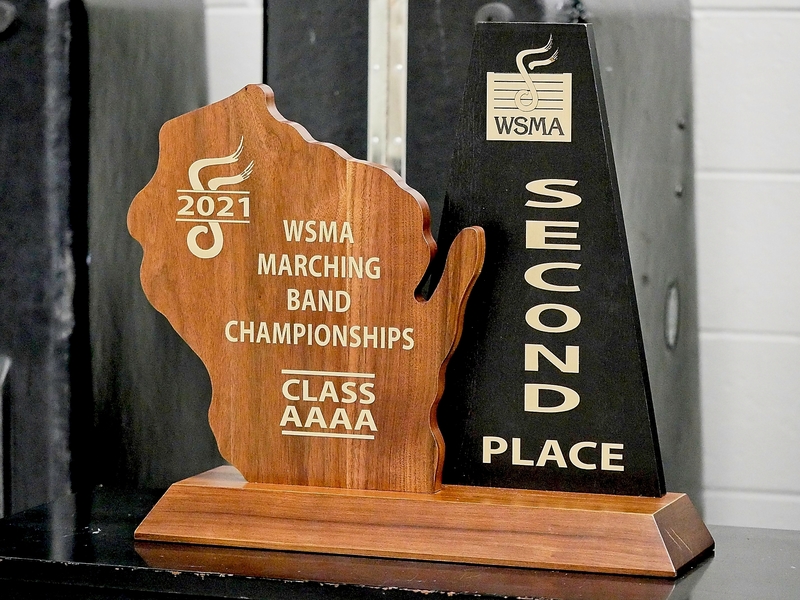 "We couldn't be more proud of this achievement by the students. After all the difficulties they have been through the last year, including a season off due to covid, we're so happy for all of our students and the legacy our seniors will be leaving behind" said Band Director Eric Rothacker.
A legacy can be an intimidating factor for an ensemble, but it seems to be no trouble for the MHS band. Since their return to the competition scene in 2016, the marching band has picked up momentum, following their hiatus since 1992. At the State Championship of 2018, they came in 6th place, followed by 4th place in 2019, and 2nd place this year.
Although, for students and staff, there is much more to band than just winning competitions. "Being in marching band has meant friends for life. For me to be able to work on something that I'm so passionate about with my closest friends is a dream come true. It's been amazing to have such a high goal over the years and work to have it come true," said Charlie Fenske, a tenor drums player.
The MHS marching band is looking forward to another great year ahead and is incredibly proud of their accomplishment.