The Middleton High School Hockey team competed in Waunakee High School's 9th annual "Fight against Cancer-Pancreatic Cancer Awareness" game on Saturday, November 20th.
The event raised funds for the Pancreatic Cancer Action Network (PCAN), which hit a little closer to home this year for the athletes and their community. Both teams paid tribute to former Middleton High School Athletic Director Bob Joers, who passed away from pancreatic cancer in the spring of 2020. He was celebrated for his service of almost 20 years to the youth of his community and touched the hearts of many.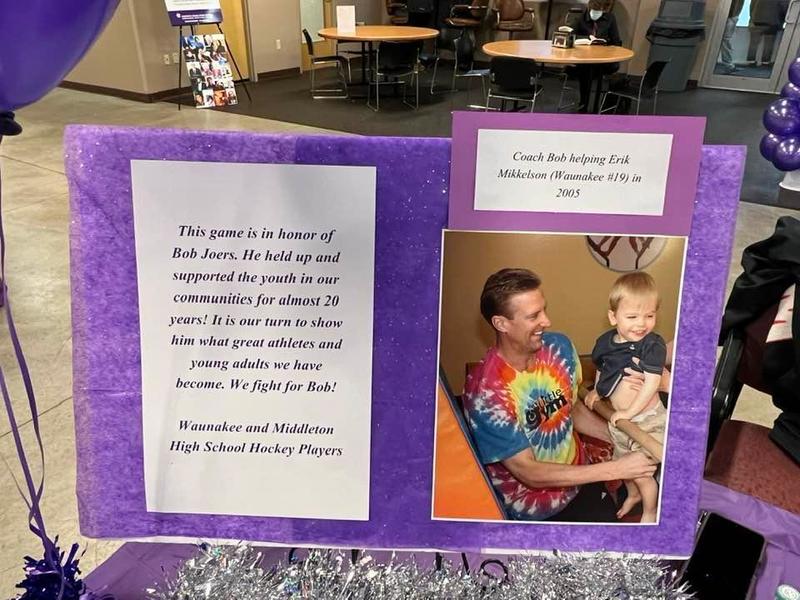 "Talking to Waunakee families, we realized so many families have been touched by Bob and Cindy's dedication to fitness and athletics at both the youth and high school age. We felt this game was a great opportunity to not only build pancreatic awareness but also honor an amazing person in our community," said Vice President of Waunakee Hockey Booster Club, Tara Dull.
The Joers family was invited to attend as guests of honor and were presented will later be presented with a group photo and a note as a thank you.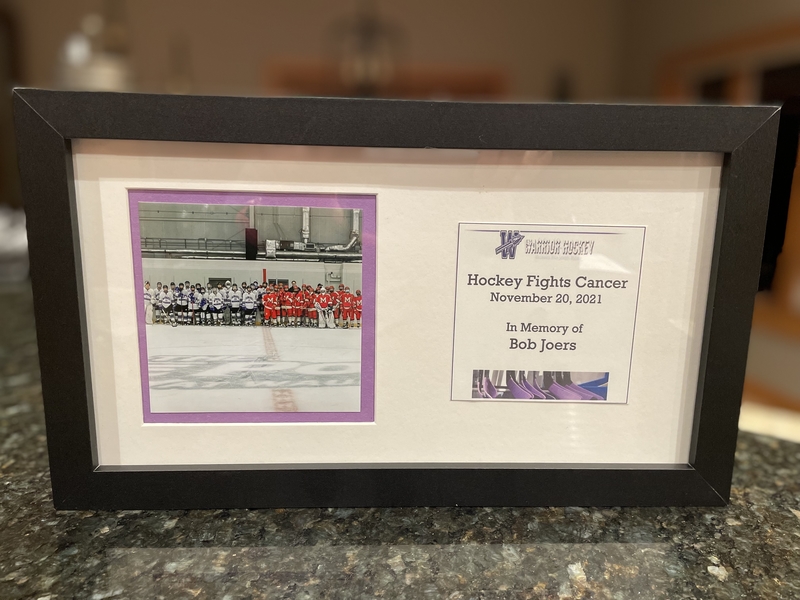 The Waunakee Warriors raised funds the week before the game by accepting donations at Dunkin Doughnuts and by selling candy, pennants, and stickers during the school lunch hours.
Visitors participated in a ticket raffle, T-shirt sales, and the miracle minute donation opportunity during the game. Both teams also showed their support by placing purple tape on their hockey sticks and wore a "Hockey Fights Cancer" decal on their helmets.
MCPASD Technology Project Analyst, Korey Kopp also volunteered by co-running the information table with PCAN member, former hockey mom, and pancreatic cancer survivor Tammy Andries.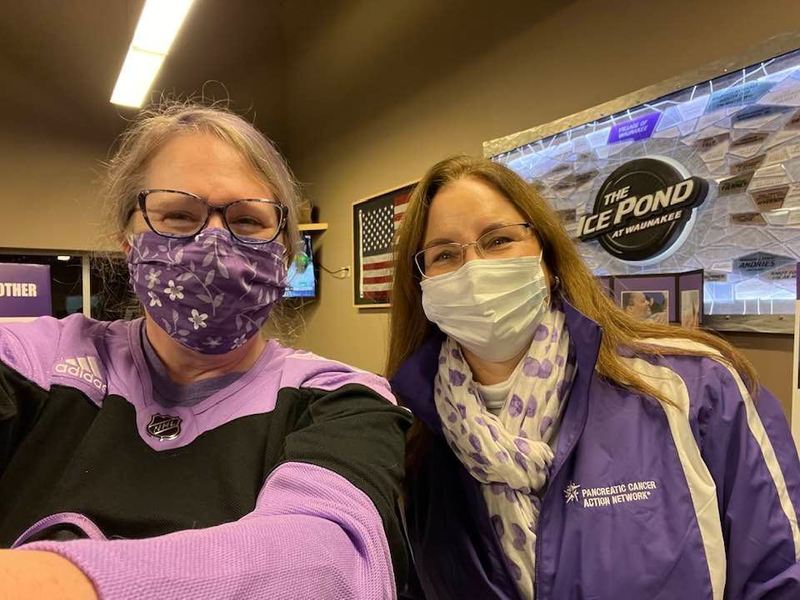 Community member Carl F. Statz and his family agreed to make a matched donation to the number of funds raised during the 'miracle minute' event. The Statz family has generously donated in previous years as well. The final total raised for the PCAN was $3,500!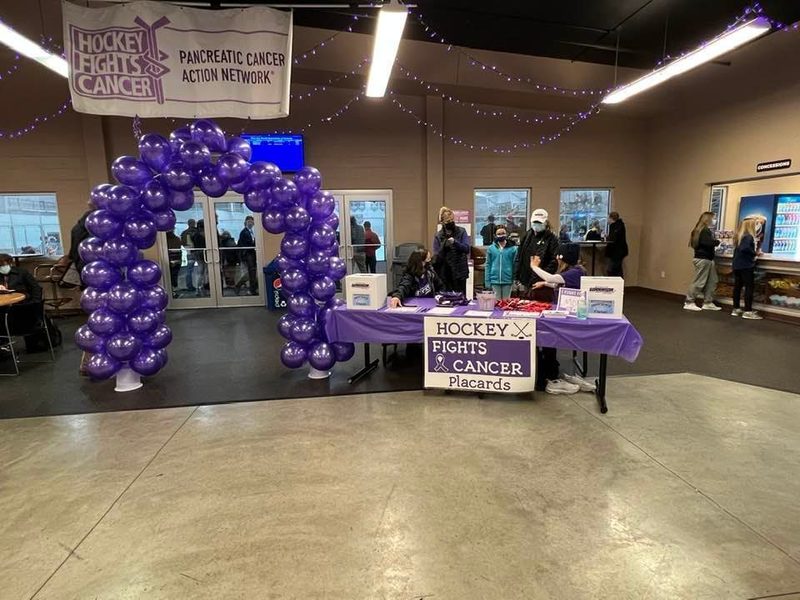 The event was a wonderful success and over 375 tickets were sold to the game, not including season pass holders!
"I think we achieved our goal of raising money and bringing awareness to our community about the battle against pancreatic cancer and other cancers. Not only did we enjoy a great hockey game on the ice but our communities came together to celebrate the lives of those who battled cancer off the ice," said Vice President of Waunakee Hockey Booster Club, Tara Dull
Thank you to the Wuankee High School hockey team and booster club for all of your hard work for a wonderful cause. MCPASD was proud to be a part of it!
Waunakee won in overtime with a final score of 4-3.