Middleton High School DECA members recently competed at the UW-Whitewater Mini-Conference! This event helps the students prepare for their first official DECA competition in January 2022.
This year's competition returned to being in-person after being held virtually last fall. "It felt good to be back at an in-person competition. UW-Whitewater did a good job of setting up protocols to keep the competitors safe. For the role plays, students and judges wore masks and the customary handshake at the beginning and end of the role-play was removed," said Robert Hutchison, chapter advisor.
In addition to the role plays, students also took a marketing exam to test their knowledge of business and marketing concepts.
The team's hard work and talent paid off! The following students earned a medal for their excellent performance in the role-play events and the marketing exam: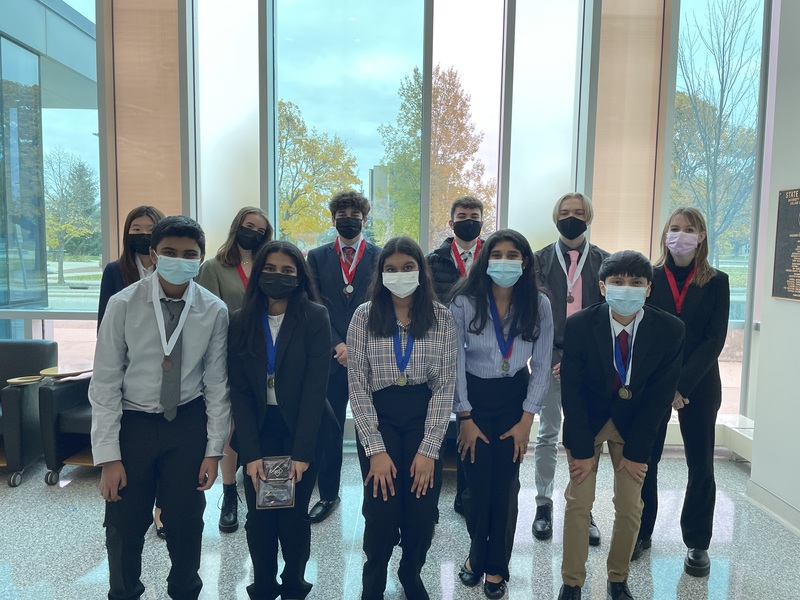 Majd Allawi, Parin Gouraram, Varsha Gouraram, Rachel Hong, Clay Kaufman, Madison Kosobucki, Nicholas Tangwall, Marissa Madaus, Ricardo Sanchez Cortes, Punitha Manne, and Sanjana Vanukuri.
Furthermore, Varsha Gouraram was named Series Champion based on her overall score from all of the events!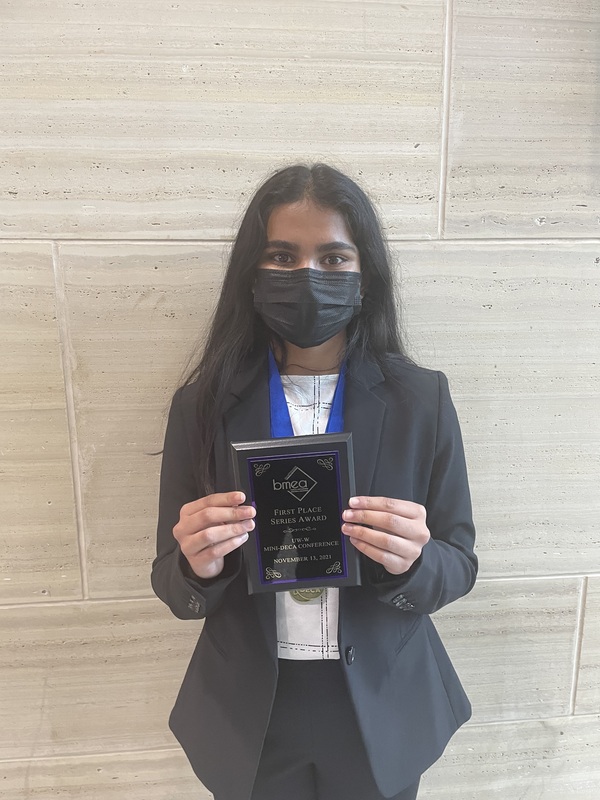 Congratulations to the DECA team for your wonderful success! Your team is off to an outstanding start!