The Wisconsin Association of School Boards Business Honor Roll program recognizes school districts and local businesses that have partnered together to provide additional learning opportunities or support for students, staff, and local communities.
These partnerships help our district in many ways, including donating to scholarship programs, providing mentorship opportunities to students, delivering presentations to classes or schools, volunteering in schools, etc.
This year, our district is proud to have 4 winners, who have made a significant impact in our schools. Each were recognized at a recent school board meeting by Superintendent Dana Monogueand Board President Bob Hesselbein.
"We are incredibly fortunate to have strong ties in our community. These organizations have helped us in many ways to build on our goals to make MCPASD a great place to learn," said Director of Information and Public Relations, Shannon Valladolid.
Below are the WASB Business Honor Roll Winners for 2021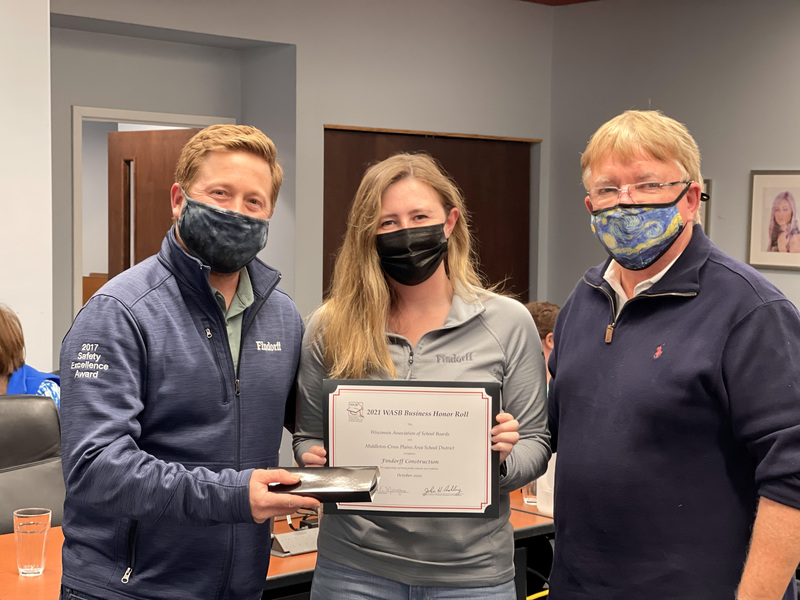 Findorff Construction — For the past four years, Findorff has helped organize and teach Construction Camp for Middleton-Cross Plains middle school and high school students. The week-long camp exposes students to the many careers in the construction industry, from carpenters and electricians to engineers and marketing professionals. Construction Camp is a hands-on opportunity for students to learn about the different types of careers available to them, including apprenticeship programs.
NBC15 — Middleton-Cross Plains teacher Amy Blake says, "NBC15 news followed my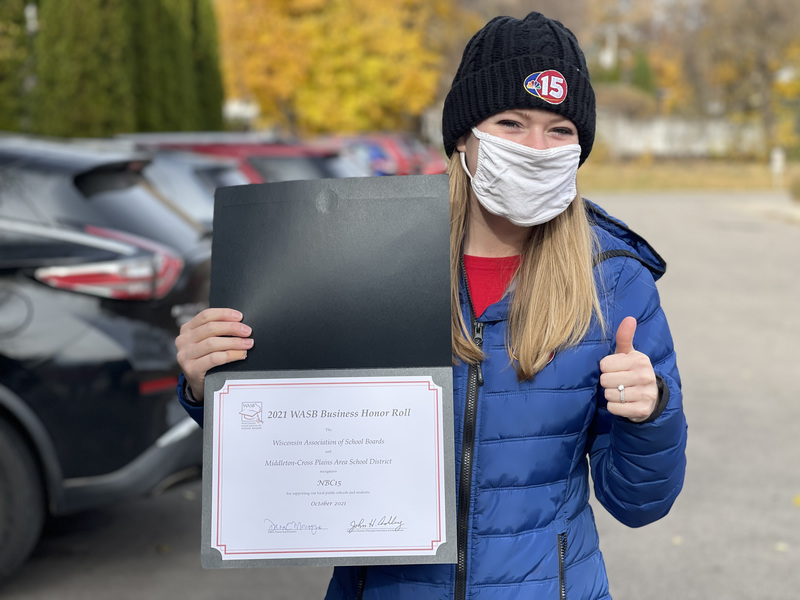 classroom this past year and aired monthly check-ins of our class. I think the stories portrayed our district in such a positive, authentic way during a time when public education was not always viewed/communicated about in such a good light. It was also wonderful that these stories allowed community members insight into all the hard work and perseverance that educators went through during distance, hybrid and in-person instruction, and allowed the family members of our students a window inside the classroom during a year when volunteers/visitors were not allowed due to COVID protocols."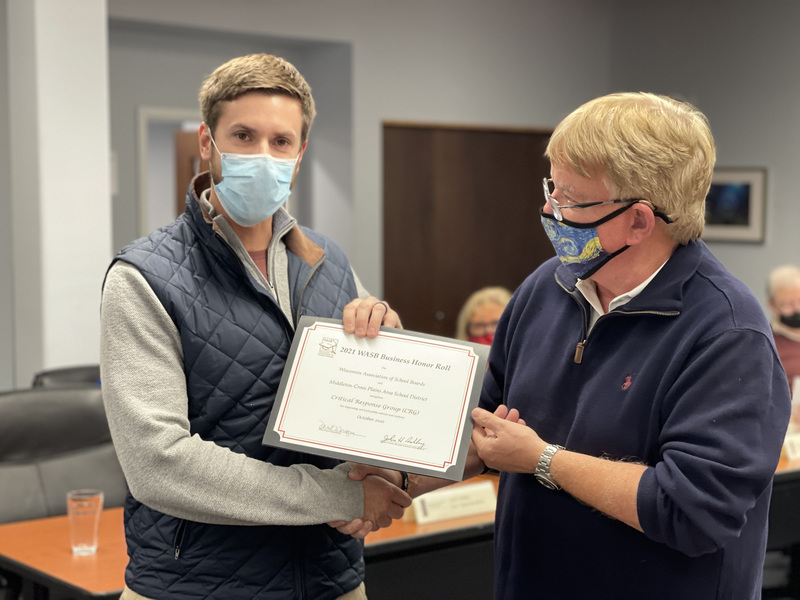 Critical Response Group — The Middleton-Cross Plains Area School District has partnered with Critical Response Group since 2018 to create high-resolution, informative maps for each of the district's schools, as well as administrative and operational buildings. The maps provide the community's first responders with the information needed to respond to any crisis that might arise in district buildings. CRG's innovative grid system, which aligns to the National Grid System, provides district staff and first responders with a clear way to communicate where the crisis is.
Peak Systems Group — Peak Systems Group has played an integral role in setting up the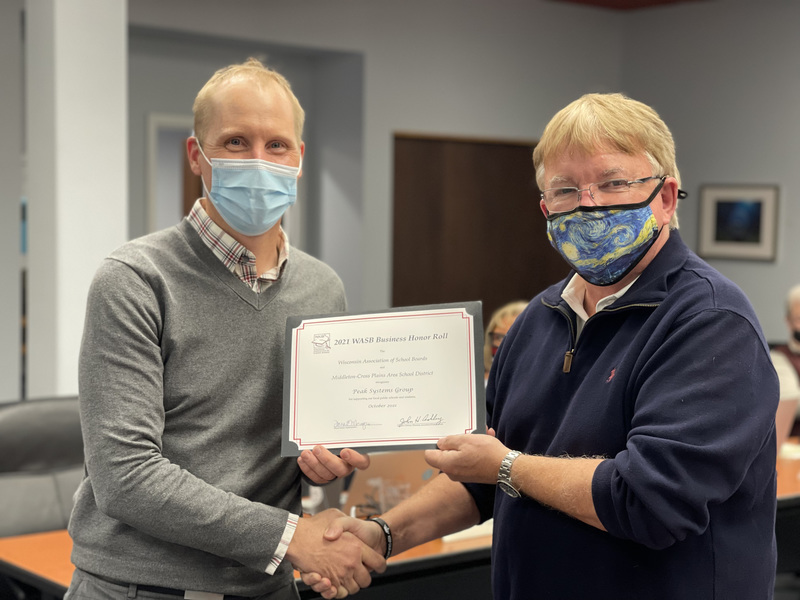 projection and sound systems in most of the Middleton-Cross Plains Area School District's large public spaces. Peak Systems provides the district with expertise and knowledge in setting up public spaces with professional, easy-to-use equipment that takes the guesswork and frustration out of hosting large events.