Pope Farm Elementary is the newest addition to the MCPASD family! It officially opened in the fall of 2020, but the ribbon-cutting ceremony was delayed until this year due to the pandemic.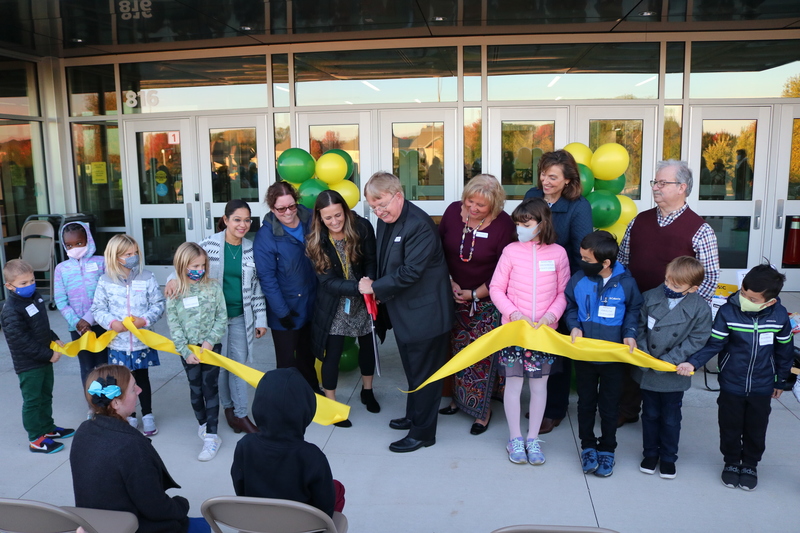 It is the first school to be added in over two decades! The need for a new school became vital in managing student enrollment rates. Like any family, we needed a little elbow room.
Pope farm is not only a stunning building, but it backs up to the equally beautiful Pope Farm Conservancy. What helps to set this school apart is its education rooted in nature. Many lesson plans and field trips are centered around the conservancy. The fourth-grade science class dedicates its curriculum to learning more about prairie systems and how life thrives in the conservancy.
The school didn't just arise overnight. It took a lot of time and hard work from a great team. These people and organizations include:
The Middleton & Cross Plains Community Members
George Mavroulis, Former District Superintendent
Perry Hibner, Former Director of Communications
The MCPASD School Board
Visionary Team Members
Facility Planning Committee Members
EUA and Findorff
Two key players of this team were Mel Pope and the Friends of the Pope Farm Conservancy. Together, they worked hard to secure the land for our district, and we are forever grateful for the contributions they have made to our community.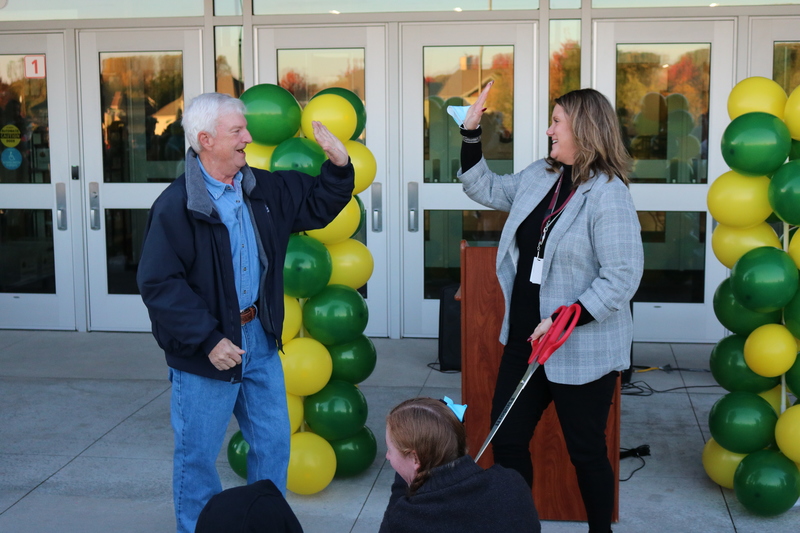 Students and staff were proud to represent their school at the ribbon-cutting ceremony despite the delays and temporary at-home learning.
The event began with brief speeches presented by Pope Farm Principal Jessica Taylor, Superintendent Dana Monogue, and Board President Bob Hesselbein.
Students representing each grade helped hold the ceremonial ribbon as Monogue and Hesselbein used the comically large scissors provided by Findorff.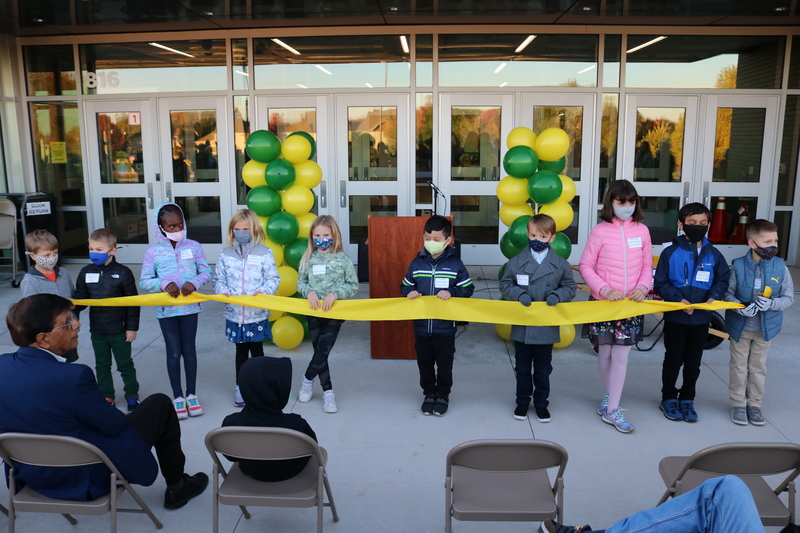 Mel Pope was presented with an award of appreciation from MCPASD, where he then shared a few words about his experience with the Pope Farm Conservancy and his excitement in seeing his project through.
Immediately following the ceremony, the community was welcomed through the doors of Pope Farm to begin their self-guided tours.